Generating leads is more than just a priority for startups and small organizations now. Larger enterprises and businesses must keep up with growth targets by increasing the number of new customers with growing competition from smaller competitors. Good lead generation marketing can deliver extraordinary results and set the companies to grow for several years.
The good news is that with the advancement of digital B2B affiliate marketing firms, agents, media, and distribution, several approaches are now used to generate leads. So, how do companies start generating leads for their business? Let's dive deeper and see what B2B lead generation is all about.
B2B Lead Generation – An Overview
Business-to-business lead generation is capturing more attention of intent-rich leads to nurture them for sales. It starts with marketing techniques helping to gain the targeted audience's interest and convert into leads qualified based on the given criteria. 
Moreover, B2B lead generation marketing helps shape demand by filling up the funnel of companies' customer acquisition procedures. These leads are potential clients for completion in the sales pipeline. Hence, B2B lead generation is a crucial part of an organization's sales process since their results hinge on the success of lead generation efforts.
Read Also: THE RISING IMPORTANCE OF IDENTITY VERIFICATION IN ONLINE BUSINESSES
Leads generated utilizing the business-to-business approach are segmented into marketing and sales-qualified leads. Let's understand where they fit in the process.
Practices for B2B Lead Generation
Here are the best practices that companies must opt for in B2B lead generation marketing.
Keep things streamlined

Test regularly

Monitor the data

Be realistic

The system must define customers

Increase visibility

Educate
How Firms Generate Leads for Their B2B Operations 
Online lead generation relies on several marketing channels to access individuals on almost every platform. Moreover, every lead generation channel can predominantly classify marketing into two types. Let's have a look at them:
Inbound Marketing 
This marketing technique holds platforms and channels that generate leads from traffic sources like digital marketing, SEO, and social media branding. Inbound leads have more increased conversion rates and quicker sales cycles.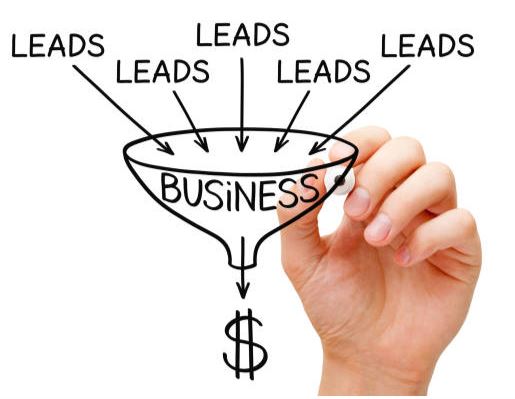 Outbound Marketing 
Outbound marketing and sales generate leads through outbound outreach to cold leads. Firms use outbound mediums like call, email, and social prospecting to execute this approach.
Furthermore, outbound marketing qualifies leads before being approached. After outbound leads respond or engage, they must be involved. It makes outbound marketing more suitable for trading big-ticket products with more extended sales cycles.
4 Steps of Lead Generation Marketing
Step 1
Search for B2B sales leads.
Step 2
Businesses must reach out to leads.
Step 3
Qualifying & prospecting for high-quality leads
Step 4
Close leads by making a scale
Facebook Lead Generation Ads
Frost & Sullivan has reported that 91% of business-to-business buyers use mobile devices to search for products or services. Moreover, using Facebook lead-generation ads in business marketing helps organizations navigate the shift to mobile devices such as smartphones.
Facebook lead generation advertisements allow prospects of businesses to sign up for multiple services using a mobile-based interface. In addition, these ads will enable them to generate online lead generation in the most prominent social media channels around the globe.
Meta offers these services to target audiences and will be highly customizable in 2025. Customers or clients can now sign up for the offer in just a few taps without even moving to the other app.
Importance of B2B Lead Generation Marketing
B2B lead generation is vital for businesses and marketing teams on a fundamental level. Without them, there are no conversions, no customers, no leads to flow, and no more business.
In addition to working as the heart of an organization, these leads also provide critical information to 
Marketing representatives

Sales representatives

Sales Development representatives (SDRs)
Focusing on a solid lead generation strategy can help your business:
Develop solid marketing techniques and plan

Optimize sales rhythm

Enhance sales channel flow

Generate higher revenues

Find a wider addressable market

Provide correct, up-to-date contact info for leads

Specify ideal clients

Guide content design

Build brand awareness and visibility

Boost conversion rates
Conclusion
Many B2B lead generation marketing companies and agencies are helping both startups & large enterprises drive more website traffic. Moreover, reputable marketing agencies always provide companies with the best possible services to implement campaigns efficiently for guaranteed profit.
So, It is essential to hire an agency that could break down the company's brand values and process them into something easy to understand for potential customers. Thus, hiring content and digital marketing experts is the right move.